Do you want to give your furry friend a bath of a lifetime? 🐕
Your pet will love our brush!
With our original Pet Washing Brush, your pet will now LOVE bath time! Turn grooming into a soothing massage for your pet that feels good, gets them clean, and helps to keep their skin and coat healthy!
By simply squeezing the brush you create a rich foam that achieves a deeper clean than shampooing alone!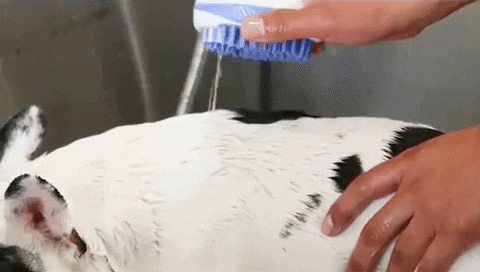 Effective, yet gentle.
The brush can be used as a de-shedding tool to manage constant shedding. The rubber teeth remove pet hair while not tugging excessively like other brushes do.
The brush is made from natural, easy-to-clean, unrefined rubber to limit our chemical footprint. Get our brush now, and give your pet an amazing time!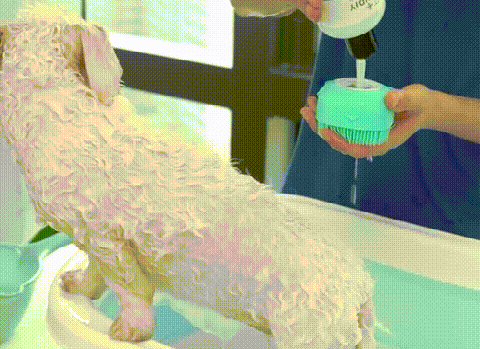 Don't like it? We will give you money back.
The last pet brush you will ever need!
Make your pet love bath time!
Fill it up with shampoo and press to dispense foam
Suitable for all furry friends (Even small puppies and kittens!)
Convenient, easy-to-clean design
Not available in stores!Click on "ADD TO CART" to get yours now!