Efficiently clean dirt and yellow on toilet!
Even the tiniest place, the small brush can clean it!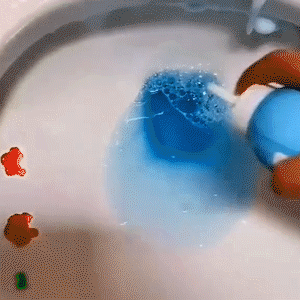 MAIN FEATURES
Clean the Corners Thoroughly
Made of soft TPR material, it can be bent at will, making it deep into the gap of the toilet to clean thoroughly.
High-Quality and Powerful
The large brush head can be used to clean the inner wall of the toilet, the corners of the toilet, the deep part of the toilet, and so on.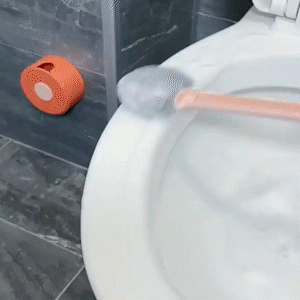 A Small Brush Accompanied
The small brush on the handle can clean the edges, gaps, and outlets of the toilet, making decontamination easier and simpler.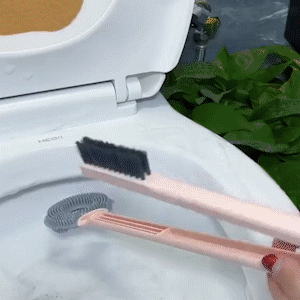 Easy to Store
With a storage box, it can be firmly fixed on the wall, which does not occupy space and won't fall off. The hollow drain design of box prevents liquid accumulation, which makes the brush doesn't mold and breed bacteria.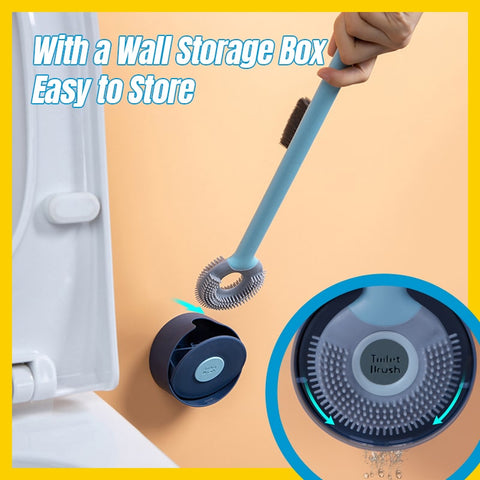 Easy to Clean
Made of TPR material, it can clean the toilet deeply without damaging it. The brush can be cleaned immediately with no dirt leaved after use, and won't entangle the hair, which won't dirty your hands.
Easy to Install
It can be easily installed by sticking and buckling with no need to be punched. The adhesive is firm but easy to tear off and clean without damaging the wall.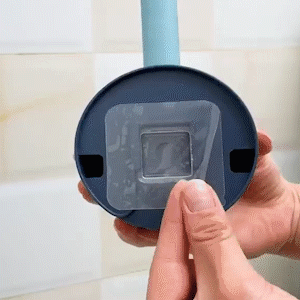 SPECIFICATIONS
Material: TPR
Color: Blue, White, Pink
Style: Blue, White, Pink, Blue (with a Base), White (with a Base), Pink (with a Base)
Package includes:1×Wall-Mounted Cleaning Toilet Brush