The newly upgraded scarf
It adopts the principle of infrared heating, rapid heating, three-speed temperature adjustment, not afraid of cold winter.

FEATURES:
breathable and ultra-light material. Comfortable and soft cotton with decent elasticity.
Intelligent heating settings (42°C-48°C-55°C/107.6°F-118.4°F-131°F) to suit your needs.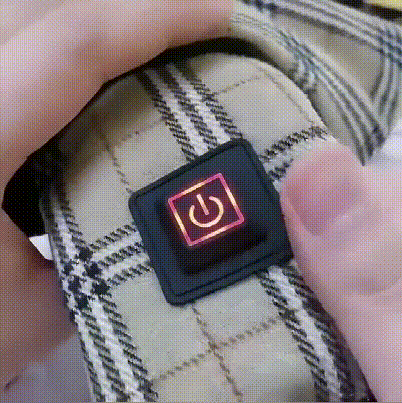 Heats up in 3 seconds with an efficient graphene carbon fiber heating system. No radiation. 45-minute auto-off and overheat protection ensures safety.
Graphene heating technology and release of 8-9mm far-infrared rays aid blood circulation and help relax tense neck muscles. The position of the heated pad can be adjusted for targeted therapy.
Also good for back pain, knee pain and more.
4800mAh power bank, lasting up to 7 hours.The output current is 5V, which is a slight current within the acceptable range of the human body and will not cause harm to body.
Can be washed (hand wash & machine wash) (NOTE: Before washing, be sure to take out the power bank.)
Wonderful gift for friends,parents,kids and more.

Maybe you also need a heated vestheated vest

SPECIFICATION:
MATERIAL: cotton
USAGE: protact neck
CURRENT: 5V
BATTERY: power bank
SIZE: 80-100cm/31.5-39.4 inch