Multi-function Ballpoint Pen With 6 Functions In One Tool!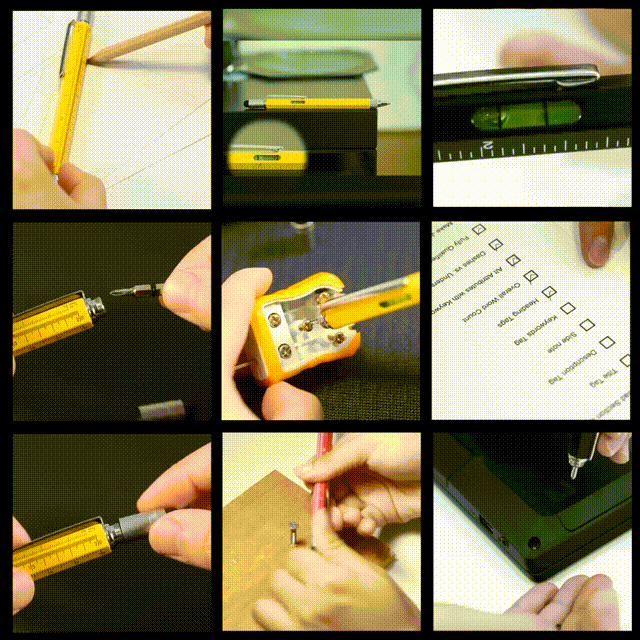 This is the handiest pen of the year! It is more practical than you think it is! The multi-tool pen is a revolutionary stylus pen that is a must-have for all IT professionals and home improvement geeks. This pen allows you to be prepared with a couple of cool tech gadgets at all times. 
Each pen is a mini 6-in-1 tool kit that is built from strong aluminum. You can use it at home, in the office, or at the construction site. Add it to your hand tools, home improvement supplies, or office gadgets, and you will always be prepared!
FEATURES:
Powerful 6-in-1: It functions as a ballpoint pen, Philips screwdriver, Flathead screwdriver, capacitive touch stylus for smartphones and tablets, bubble level metric, and inch ruler.
All-aluminium design: It is lightweight and corrosion-resistant to guarantee a long lifespan
Replaceable ink cartridge: The 6-in-1 tool has a changeable D1 ink cartridge to save your money from buying a new pen.
It has the fluid twist mechanism for opening and closing the pen to prevent the cap from being misplaced.
Designed with a tremendously stylish look
SPECIFICATIONS:
Material: Aluminum rod + copper fittings
Ink Color: Black
Color: Red, Yellow, Blue, Black, Silver
Pen Ball: 1.0mm
Pen Length: 155mm
Item Weight: 24g
Product Dimensions: 6 x 0.4 x 0.4 inches
What You'll Get:
Multi-functional Stylus Pen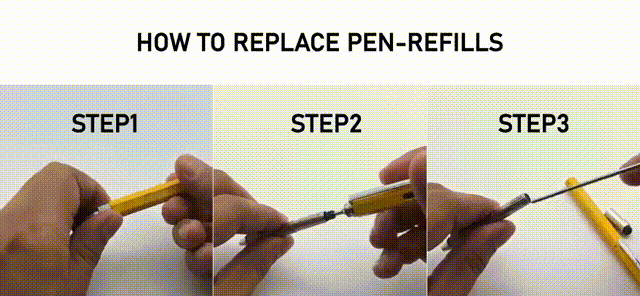 This Is A Great Gift For yourself or your friends!
Customer Reviews: